Vision
To Provide Parenthood Experience to Couple
Mission
To Ensure Highest Pregnancy Rates
Through Advanced Fertility Techniques
With Ethical Ways At Affordable Cost

Values
Ethical Practice
Transparency
Concern For Couple
Why choose PSFC
We are one of the leading fertility specialists in Chennai with a maximum success rate by trust and hope. At PSFC, we believe in the journey of motherhood by seeing the happiness on their face. We begin the journey of motherhood through a healthy process of methods such as IVF centre in Chennai, IUI, and a few others, which turn dreams into reality.

Personal attention from industry experts

Cost-effective treatment
Modern technologies using artificial intelligence

Proper ethical practice
Easy payment option

All-time supportive staff
Fertility Specialist in Chennai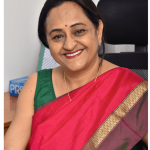 Dr. Chitra Shankar
Dr Chitra Shankar is a well-experienced gynecologist, obstetrician, and fertility specialist in Chennai with over 3 decades of experience in the field with committed work. She passed out in MD O&G with credits from Gandhi medical college Hyderabad and became a Member of the Royal College of Obstetricians & Gynaecologists, UK. In addition, Dr. Chithra completed her Diploma in Reproductive Medicine from the university of Kiel, Germany.
Her venture into Pearl Singapore fertility centre is a dream come true to serve all societies of patients requiring fertility treatments to offer them quality care at affordable cost. Her multi-linguistic approach in Tamil, Hindi, Telugu, Arabic, and English made her strengths with compassion and commitment towards patient care.
Her keen interest towards microsurgery made her get trained at the centre for excellence at the Kilpauk medical college, Chennai, in tubal microsurgery procedures. She was also associated with NOVA IVI (Spain) as an IVF consultant with prominent hospitals such as Apollo, Lifeline, Chettinad, Durgabhai Deshmukh and Kamakshi Memorial Hospital.
Dr Chithra gained extensive experience in high-risk pregnancy during her 10-year work in the Armed Forces Hospital in the sultanate of Oman. She got the opportunity to get trained by renowned doctors during that period, which allowed her to achieve clinical excellence awards and present papers at pan-Arabian conferences. She became one of the top-most IVF specialist in Chennai with her vast experience in the field of gynaecology.
Our success story
PSFC is the best hospital for fertility treatment. The staff and doctors in the hospital are very friendly to the patients. I am satisfied with the treatment given here. We got a successful outcome by delivering a healthy baby now. I am very thankful to all doctors and staff at PSFC who made my treatment journey more reflective. Simply super!!
My husband and I planned for IVF and went to the hospital; they gave us hope for trying the IUI method. We had no hope for success because we had previously undergone the IUI method in other hospitals four times and failed. At PSFC, I got my pregnancy result as positive in my second IUI. I believed in their words, trusted and followed their instructions carefully. A special thanks to all the doctors and staff who have been amazing people who treated us appropriately.
Looking for the best fertility treatment in Chennai?
Okkiam Thuraipakkam
Mon-Sat : 9 am until 3 pm (Appointment & Walk-ins) / Sunday : 10 am until 1 pm (By appointment)

Perungudi
Mon, Wed, Fri & Sat: 6.30 pm until 8.30 pm

Velachery
Mon, Wed, Thu, Fri & Sat: 6.30 pm until 8.30 pm